Easily Train Every Supervisor in
Reasonable Suspicion and Save a Ton
of Money, Time, and Trouble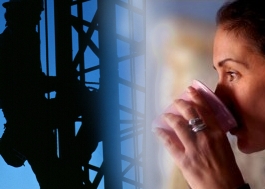 Finally, here is an inexpensive way to train supervisors in Reasonable Suspicion Awareness and Alcohol and Drug Education.
Certify your supervisors as completing training with a scored test and a Certificate of Completion using this comprehensive audio-based web course that you own and control. It includes 90 minutes of training, five pop-up handouts to be read and studied--even your own policies and procedures that we embed. It's a first, and there is nothing like it anywhere else. No "per user fees" or anything additional to buy. It's self-contained and can go on any company Web site.
WorkExcel.com's web course transfers to your Web site in less that 60 seconds, and then it's ready to go. Alcohol education, drug abuse education, and all the particulars about how reasonable suspicion works.
Simply Fill Out this Form to Get a FREE 30-Day Preview!
☑ Yes! Send me the Reasonable Suspicion Training for Supervisors in the format I have chosen below. There is no cost or obligation to me to preview the program. I understand that I may take up to 30 days to make a decision whether to make a purchase. If I love it, I will pay the accompanying invoice for the format chosen from the list below. If not, I will simply return the program in the condition I received it using the FREE UPS return shipping label enclosed. I promise not to copy, store, or retain any information I receive unless I make a purchase. (We are unable to send products for free previews outside the USA and Canada. Call us for a link!)
30-Day FREE Preview! No Cost or Obligation.
"This reasonable suspicion training program for supervisors was easy for me to modify to meet my needs today - exactly what I was looking for. I needed to develop a course quickly, but I didn't want to kill myself doing it. The content was well developed and broad enough that I could adjust the run time by dropping a few slides rather than having to add slides to make it longer. Thanks!"

Cliff McPherson,
Panhandle Energy,
Houston, TX

---
Phone 1-800-626-4327 for faster service!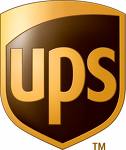 Free Return Shipping If You Don't Make a Purchase!